Surprising absolutely no one, I've been playing with that
avatar generator
again. (Hey, I can't help it- I love having a visual for my characters and I can't draw for beans.) Most of the cast of my November NaNo novel
Unexpected Inspiration: Sentinel
was in the first book, but I have one new main character I'm introducing this time and needed a good idea of what she looks like.
This is Sapphire: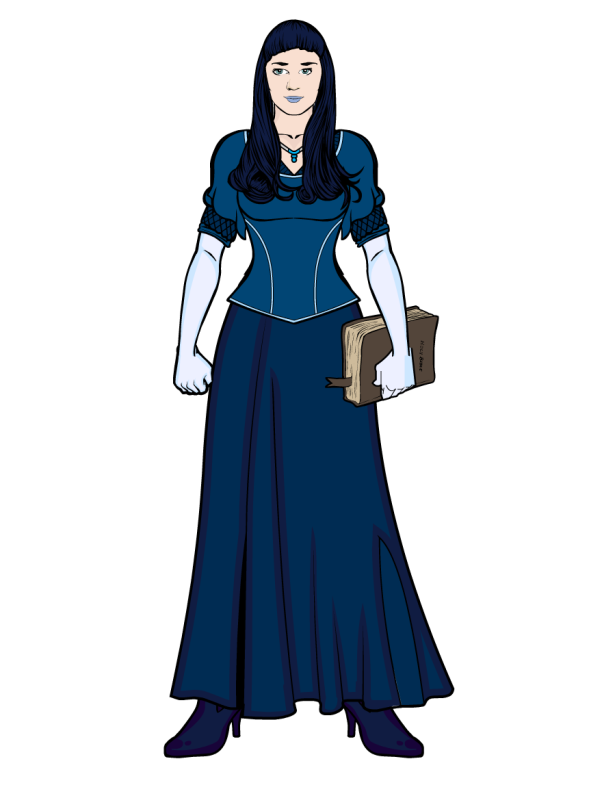 Yeah, she's gimmicky, but
look at the rest of my characters for the series
- she fits right in. When you're a carnival performer, you're going to be somewhat ridiculous in appearance. ;) Sapphire is one of the band of carny-thieves my other characters join up with in
Sentinel
. I'm still working out her history and personality, but when I start writing more "Dear Characters" posts in November, she'll be one of the ones mentioned, so I'm sure I'll learn more about her then. I think her carnival act could be tightrope walking and I know she comes from the same country as
the twins
. Otherwise I don't know much about her yet. (I'm aware the avatar's book looks like a Bible, but it was the only book option.)
Here's a bit of info about how Sapphire fits in with the plot:
Most of the carnies are members of one of several roving carnival troupes, but some of them live on a semi-permanent basis in specific cities. This is partly to give the roving troupes better insight into what's going on in various locations, but the city-carnies have another purpose: they're infiltrating society. The Merchant class has members who have banded together into a kind of mob or syndicate and they're putting the Artisan class in a difficult situation where their art is no longer worth as much as it was. (The Artisan class makes the art, the Merchant class is in charge of moving/dealing and selling the art.) Since the country's entire basis of economy is art, this is definitely bad.

The city-carnies purpose in this respect is to sneak into the homes and businesses of the Merchants to find records of which Merchants are involved in this syndicate. The city-carnies also steal back the art that had been bought for very little, find out who had made it, and sneak it back into the home of the Artisan who originally created it. This isn't just altruism on the part of the city-carnies, though- they're also helping themselves to a small amount of the Merchants' money since those Merchants can afford to lose it.
I'm still working out a name for what the city-carnies call themselves. "Carny-thieves" doesn't really have the oomph I'm looking for.
~~~~~~~~~~~~~~~~~~
I also fiddled with the generator a bit to update Drake's avatar to be a little closer to how I picture him. (Them? Still working on a pronoun for Drake.) Drake's not in
Sentinel
for longer than about five minutes, but he's a main character throughout the series.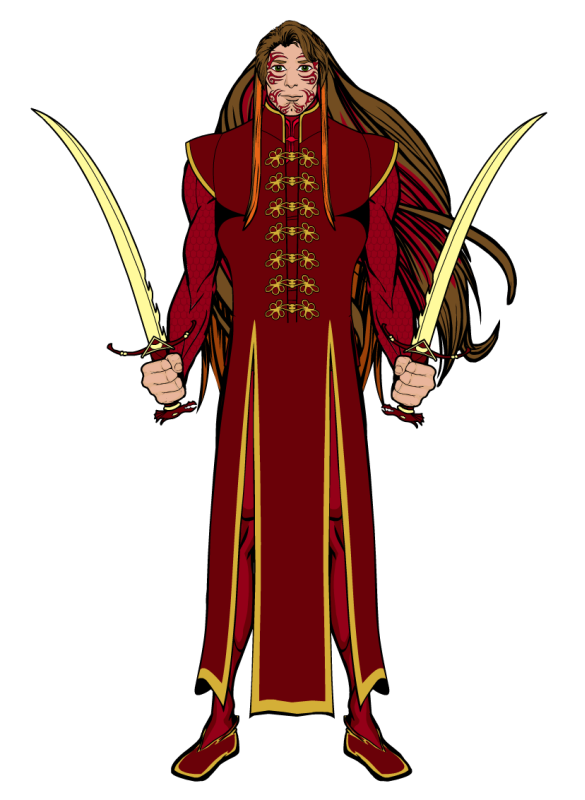 The shortcomings of that avatar generator is that the female ones always look too busty and the male ones look too muscular, so an androgynous male is difficult to make. His tattoo dragon scale sleeves leave something to be desired, too. I really need to get my cartoonist husband to draw these characters for me. ;)
I'm super excited to start book two this weekend! I've finally worked out what my plot is going to be and have a fairly decent outline prepared, so I should be able to dive right in on the first.
~Meri